Commercial Pipe and Cable Locating Sydney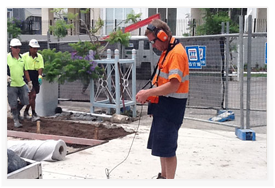 Before you break ground and start digging for a new commercial structure or setting up electrical, water or gas lines into a new area, you will need to accurately locate buried utilities to prevent potential damages and injuries. In case you have the utility map, the first step will be to review it, but often people don't have the utility map and that is where we step in with our high-quality commercial pipe and cable locating service.
The risk to human life, the cost of the delay and the damage to your company's reputation for such an accident can be significant. Why take the risk when you can give us a call and have a team of technicians at your service anytime you need it?
Our specialists have been providing commercial pipe and cable locating Sydney services for many years and can handle projects of any size quickly and efficiently. The most important thing is that the modern technology we use allows us to provide an accurate and detailed report, so you can have a clear image of what is going on beneath the surface.
Ground Penetrating Radar (GPR)
GPR is a term used to describe a technique which employs electromagnetic waves to map structures, pipes, and cables, and other features buried in soil, concrete road paving and other surfaces.
Ground Penetrating Radar is a non-invasive method, quick and easy to use. The outdoor GPR we use can penetrate up to 3 meters if the soil is dry and sandy. Soils with high water retention will slow the radar wave, so it won't be able to reach that far, but you don't have to worry because we have a wide range of equipment and we will find the right combinations to conduct pipe and cable locating at your commercial property hassle-free.
You can be sure that our fully trained professional team will provide a full location and mapping service within the planned time-frame and your budget. We will discuss all the details with you before we start working to make sure that the options we suggested fit your needs perfectly.
We Can Locate Variety Utilities
We are proud to say that we have been providing pipe and cable locating services for numerous commercial clients for over two decades. Our experienced team will take the stress out of the mapping and locating process, and help you focus on your business while we are taking care of the technicalities.
Our commercial pipe and cable locating Sydney experts are certified to locate the following:
High pressure and oil pumps
Water and sewage pipes
Telephone cables
Electrical cables
Fiber optic cables
High Voltage Cables and other underground utilities
With our detailed report, you will be able to plan and finish your project with a peace of mind, knowing that there is no chance of damaging pipes or other utilities under the surface of your commercial property.
High-Quality Commercial Pipe and Cable Locating Sydney with Licensed Technicians
Our main goal is to keep our customers satisfied and safe. Because of that we hired only certified professionals, who strictly follow safety and quality regulations. You can be sure that you, your employees and your property are protected from any hazards.
In case you have any doubts or questions, feel free to contact us via the online form on our website, or give us a call at 1300 665 384 and we will provide all answers within minutes. You can also use the form to get free quotations and learn more about the price range of our commercial pipe and cable locating services.
We can hardly wait for you to join the list of our satisfied customers!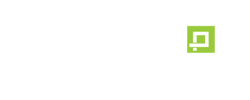 Online Pipe provides reliable and responsive services and quality outcomes
Testimonials
Happy Customers