Water Leak Detection Sydney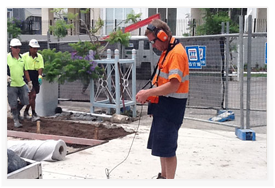 Leaks are one of the most common problems that houses and businesses are facing. Whether it is inside or outside your premises, it can seriously damage your property and affect your safety. If you notice signs of leaking in your home or business facilities or you realise that your water bills have significantly increased, give us a call today and let our technicians inspect the situation before it turns into a bigger problem.
Although many people first think of water leaks inside of their residential or commercial facilities, there are also outdoor leaks, and they are equally frequent and hazardous. We can trace and repair central heating system leaks, main water leaks, underfloor heating and underground ones as well as the leaks related to stormwater systems and swimming pools. 
No matter what is the cause, we will be there to address the problem and solve it expeditiously. Our water leak detection Sydney technicians are certified, experienced and equipped with high-quality tools and modern equipment. 
We Are Making Water Leak Detection Easy
Oftentimes, underground leaks are small and they do not draw attention until something goes wrong. This can lead to flooding in lower levels, damage to building structures and foundations. However, there are signs like the constantly wet ground around your home or office, and the water meter that is still running despite all faucets being closed. 
We use the following techniques to make water leak detection hassle-free:
CCTV drain cameras

in various sizes from 20mmØ up to up to 1.2mØ that can reach even inaccessible areas

Acoustic sound testing

that allows us to actually hear the water escaping and dripping

Heat scanning

is used to pick up changes in temperature in situations where sound locators are not effective 
Besides the above-mentioned techniques, our team will also use their vast experience which helps them to narrow the search area and execute the entire process much faster. 
Benefits of Our Water Leak Detection Sydney
If you want to avoid digging through the entire yard, cutting the concrete or destroying large sections of the walls and flooring in order to find the source of the water leakage, we are the ones you should call. We use an array of non-invasive methods to minimize the disruption and take the stress out of this process.
Since there will be no destructive digging and destroying your property, our service will spare you of costly repairs and save you time. Because of that, we are the best choice for homeowners as well as for the businesses. Once the leak has been found we can provide all necessary repairs and replacements and get the job done in fast turnaround time. 
We also offer pipe freezing service that allows us to isolate only the specific parts of your water installations, so there is no need to shut down the flow of water for the entire street or building. Our team is qualified to provide full plumbing service, so you can be sure that we will be able to deal with anything. 
Contact The Best Plumbing Technicians In Sydney
Our employees are among the leading water leak detection Sydney experts. For years, we have been helping numerous residential and commercial clients to resolve different plumbing issues easily and at affordable rates.
If you think you have water leakage in your home, your yard, business facility or any other place, feel free to contact us through our website. You just have to fill out the online form and we will get back to you with all the necessary information. In case of emergencies, you can count on us 24/7, so don't hesitate to give us a call.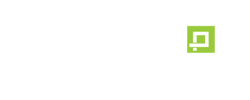 Online Pipe provides reliable and responsive services and quality outcomes
Testimonials
Happy Customers