Residential Pipe and Cable Locating Sydney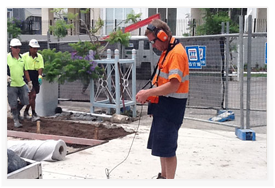 Whether you are planning some excavation work, or you have some issues with your water or gas utilities, you can always hire our residential pipe and cable locating Sydney service. No matter if you are located downtown, Sydney CBD or some of the suburbs and nearby places, we will be at your place at the previously arranged time.
Once our technicians finish their job you will have a detailed map that shows where buried pipes are located, and a closer look at potential malfunctions and hazards. In case you decide to avoid the destructive digging, you can always count on our non-invasive methods.
You can call us to provide regular maintenance of your water and gas pipelines or take care of the emergencies that may occur in the middle of the night or early in the morning. We are available non-stop, so you can rest assured that our team will be at your location shortly after you give us a call. No matter if there is a small or big issue, we will take care of it quickly and efficiently.
What Kind Of Pipes and Cables Do You Need To Locate?
Sometimes you will need to break the surface and conduct the excavation, and not knowing where your underground utilities are located you risk cutting off the entire supply to yours and the surrounding properties.
There are various types of pipes and cables below the surface of your front or back yard. Some of the most common utilities our customers want us to locate are electricity cables, sewage pipes, water pipes, phone lines, and the gas pipes.
No matter which one of the above-mentioned pipes or cables you need us to locate and inspect, we guarantee that our team will provide service that will exceed your expectations. As soon as we take a look at your property, we will explain which methods of locating will be the best for that terrain and how long will the process last.
We Use The Best Technologies
In order to provide only the best service for our clients, we hired certified, experienced plumbers who use high-end methods and equipment for pipes and cable locating. Since the lines are made of different materials, we need to combine different technologies to be sure that we are accurately locating all of the relevant underground utilities.
No matter of the pipe is made of non-conductive materials like plastic, or you need us to locate the metal ones the Ground Penetration Radar (GPR) we use is the best choice. It can also detect other underground structures like rocks, concrete or tree roots. We offer hand-held locators, a sonde locator and CCTV that can inspect the condition of the underground structures and utilities.
Often, the combination of various methods and techniques is the winning combination, and that is why we decide which ones to use after visiting the property. One of the most important things is that our specialists will complete needed actions with minimum disruption, and leave your place clean.
Contact Residential Pipe and Cable Locating Sydney Specialists Today
If you are ready to schedule an appointment, or you need us to visit you as soon as possible due to the urgent situation that suddenly popped up, you can give us a call at 1300 665 384. You can also use the form on our website for a free quotation, or to ask us anything that you want to know regarding our service.
We keep the quality of our residential pipe and cable locating Sydney services high, and the prices low, and that is why we are so often hired by so many locals.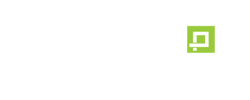 Online Pipe provides reliable and responsive services and quality outcomes
Testimonials
Happy Customers