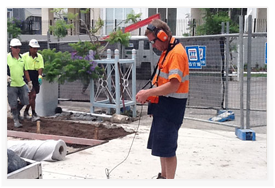 Have you noticed an unexpected rise in your water bill, but you don't know why? Maybe your basement is flooded, or your wall is suddenly wet? You may have a leak you are not aware of, and you need experienced plumbers to determine the problem and conduct a prompt and efficient repair.
You can count on our leak detection Sydney to provide prompt and efficient plumbing service any time you need it. We will be at your place at the scheduled time to get your problem resolved. Our services are available 24 hours a day, so even if there is an emergency, you can be sure that we will be at your address as soon as possible.
We use modern equipment and high-quality parts, so you can be sure that once we finish our job, your pipelines will be working properly for years to come. Depending on the site, we use different methods to detect the source of the leak. Some of the most effective tools for water leak detections are Thermal Imaging and Acoustic Leak Detection Sydney, and no matter which ones our plumbers use, we will conduct the entire process with the minimum fuss.
Commercial Property Leak Detection
Pipelines in commercial properties may cause more problems than you can expect. Closing your company for a couple of days will cause you to lose valuable time and money. On the other side, if the leaks don't surface immediately they can be hard to pinpoint, and you will have to pay the rising water bills.
Our experienced plumbers can detect and prioritize the problem areas in your infrastructure using their knowledge as well as the latest technologies like CCTV inspection, pipe freezing, and others. All you have to do is give us a call, and we guarantee that everything will be fixed as soon as possible.
The methods we use are non-invasive, so you should know that your employees and your property will be completely safe during the leak detection and repairing process. Our plumbers have fully licensed experts who strictly follow safety and quality standards, and that is why so many business owners from Sydney and places nearby have been choosing us.
Water and Gas Leak Detection Sydney
We have been working on different projects that included leak detection for water as well as gas pipelines. No matter if you started hearing noise from your water pipes, or you started smelling the gas, don't hesitate to give us a call.
If left unsolved for a long time, water leaks can seriously damage your property, and there will be much more costly repairs, especially if it shows up near porous surfaces like carpets, wooden floors, drywalls, etc. Because of that, it is important to regularly check your pipelines and water utilities, and our team can organize a maintenance package that fits your needs and your budget.
On the other side, gas leaks are potential hazards, because the gas is highly flammable. We suggest you contact our specialists as soon as you suspect that something is wrong with your gas installations, and we will check if there is a leak and suggest the best options to fix it.
Upfront Pricing and Excellent Customer Experience
Our professional approach and fast turnaround time are just some of the reasons why we have so many satisfied customers from all over Sydney and the surrounding area. No matter if you have an emergency, or you want us to check your water or gas installations preventively, we will be at your service.
As soon as our team finds the source of the leak, they will explain to you the options for its repair, as well as the prices for each option, so you can choose the one that fits you best. You can contact us by filling out the online form on our website, or you can give us a call at 1300 665 384 at any time.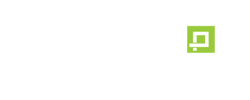 Online Pipe provides reliable and responsive services and quality outcomes
Testimonials
Happy Customers