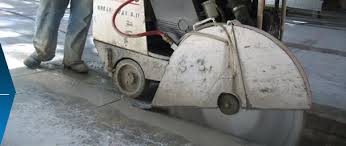 When you need to engage the services of a skilled concrete cutter the team at the Online Pipe & Cable Locating team has a range of concrete cutting equipment to cut any type and depth of concrete. 
Online Pipe's team of highly skilled technicians are trained in all technical and safety aspects of operating various concrete cutting saws and machines and different applications. We can solve problems in real-time and deal efficiently and hassle-free even with the complex and fast-paced projects.
Cutting to a precise depth can be achieved to ensure the removal of unwanted concrete while protecting underground assets. We can also arrange the safe removal of concrete waste from the site. If you require reliable concrete cutting Sydney services offered on a fast, same-day basis, then call us to discuss your requirements.
Modern GPR Equipment and Dedicated Staff
In addition to concrete cutting, Online Pipe has a range of modern GPR equipment to achieve accurate results for hidden pipe or cable problems. From a simple GPR trace issue to providing the solution to a complicated underground problem, call and discuss it with the Online Pipe team.
Online Pipe has the necessary equipment and expertise to keep your project on schedule and to budget. Our staff will give their best to cater to your needs and to fulfill all your special requests. We are constantly learning and improving our skills to be able to serve our customers better.
We can provide concrete cutting services when you want to cut done for plumbing, electrical cables, all sorts of pipes, extensions for houses, concrete panels, footpaths, and stormwater grids. 
Request a Quote for Concrete Cutting Sydney Through Our Website
Do you require Concrete Cutting? Please fill out the form below and one of our staff will get back to you within minutes with all the necessary information. We are available 24/7, so feel free to contact us at any time.
With quality equipment, and professionally trained staff any concrete obstacle can be removed with the minimum of fuss. Don't risk by hiring companies with no proven quality, and leave it all to us. We are highly competitive for any kind of concrete cutting, so you can be sure that you, your property and all parties on the field will be perfectly safe from the beginning until the neg of sewing and cutting processes. 
The fact that we never compromise on the quality of the service we provide is one of the reasons why so many Sydney locals, as well as the people from the nearby cities, showed us their trust over the past years. Our satisfied customers are the best guarantee that you will be more than satisfied with our concrete cutting Sydney service.
Online Pipe has the GPR equipment and expertise to locate underground assets such as:
Concrete Cutting. Unlike an old-fashioned, dusty hammer-jack method, our modern concrete cutting diamond blade saw leaves a smooth, and attractive finish, and utilizes water so you can be sure it will not create a mess.
Concrete Grinding is used to prepare the surface for polishing concrete or any alternative flooring option.  
Concrete Sawing. We can provide both, dry and wet concrete grinding, depending on your needs.
Road Sawing. Pavements and driveways are often cracked, badly stained or sunken, and our road sawing service is the best option to replace certain areas or the entire pavements or roads in extreme situations.
Hand Sawing is mostly used for projects where time and space are limited. The job is done by handheld saw with a diamond blade that can cut even the tough through materials such as reinforced concrete slabs.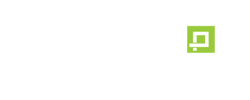 Online Pipe provides reliable and responsive services and quality outcomes
Testimonials
Happy Customers