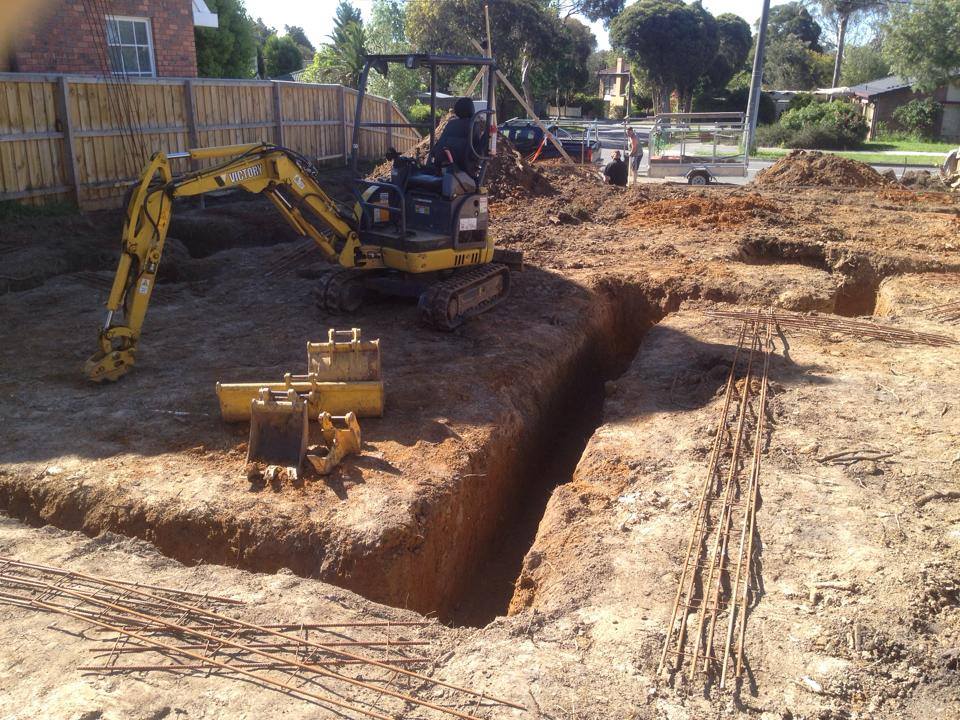 No matter if you have uneven land or a tree to be removed, or you need to clear the land to install a storm drainage system, you can count on our efficient, and professional excavation services. 
For the purposes of construction, excavation is any operation in which earth, rock, sand, soil and any other material in or on the ground is moved by heavy lifting machinery or lifting tools. We are dedicated to helping our customers repurpose land for new projects. Excavation Sydney service we provide includes earthworks, trenching, wall shafts, tunneling, demolition works, civil shoring works, and underground work. 
Whatever you need, you can be sure that we will be able to deal with it. Our technicians are experienced and strictly follow safety rules to minimize any risks or mistakes. We have all the necessary tools and knowledge to get the job done right the first time, and that will save you both – time and money.
Modern Equipment for Top-Notch Excavation Service
Our compact machines easy access to even hard to reach areas. We have access to a wide range of excavation equipment, including:
Excavators (3.5 Tonne to 35 Tonne)
Bobcat excavators
8 Wheel Tipper
Trucks and Trailers
Hydraulic Hammers
Rock saws
This means we can undertake almost any excavation job for domestic and commercial projects. We will work with the utmost efficiency and speed, so there is no need to try doing this dangerous construction work by yourself. 
Excavation is not the kind of work that forgives the mistakes, and it is very important to know what works and what doesn't. Finding an adequate approach will prevent creating a big mess or potential damage to your property, and we will carefully plan and execute excavation service will make a difference and preserve the integrity of the land, while minimizing the noise and vibration that comes with digging.
Excavation Sydney for Different Types Of Projects
No job is too small or too big for us, because we have vast experience excavating corporate and residential plots. Our dedicated staff treats every job and every customer with the same level of care and professionalism, no matter the size of the project. We work with project managers and construction managers to deliver the following services safely, on time and to budget:
Earthmoving
Trenching
Demolitions
Post Holes
Pool excavation and pool demolition
Residential works
We also guarantee the best customer service to ensure that you go through the entire process hassle-free. Our services are available 24 hours a day, seven days a week, and tailored to your needs only. You can be sure that the end result will be satisfactory and exceed your expectations. 
Why Choose Us?
We put a lot of effort to meet with our customers and to ensure that every project is completed to their standards. Working closely with our clients helps us to understand their vision, and do our job even better.
Without sacrificing the quality of our services, we work hard to keep our rates competitive and always tend to finish the job as short as possible. You can get free, no obligatory estimation for the excavation you need, so you can have an idea about how much time will it take, and how much the entire process will cost. 
Feel free to fill out the form below and one of our staff will contact you back to discuss all the details and answer all your questions and doubts. On the other side, you can give us a call at any time to schedule an appointment to speak with our technicians in person. Let us show you why our excavation Sydney services are one of the best not only in Sydney but in the entire surrounding area.
Testimonials
Happy Customers