Cable and Pipe Locating Sydney
Sydney's Online Cable and Pipe Locating provides a range of services to assist in the protection of underground assets and the prevention of hazards on site. In order to meet client needs and project requirements, we have a range of locating equipment to suit most site conditions and applications.
Accidental underground utility strikes are among the most common issues that constructions and excavation teams face, but luckily, with our cable and pipe locating Sydney they are easily avoidable. We are an excellent choice for domestic, commercial and industrial sectors. Whether you are working on major corporate projects like mining and road developments, or you are building a new home – we got you covered.
Every professional knows the importance of knowing where every pipe or cable is located before they start their work. That is not only an important safety measure, but also a very cost-effective method. We will easily locate buried pipelines, power and communication cables, energy outlets and other utilities to avoid life hazards, potential damages and additional costs that can easily occur. The only way to be 100% sure that there will be no unexpected errors and that your project will be on time and on budget is by using our cable and pipe locating Sydney.
Cutting-Edge Technology
We combine modern equipment, and innovative approach to quickly locate the underground utilities. Owing to our technology, your worksite and the entire team which is working on your project will be perfectly safe and better informed. There is no need to risk losing valuable clients or failing to meet the deadline of a fundamental project due to utility damages when we can help you with multiple technologies.
We offer:
Hand-held Locators – For the location of metallic pipes, cables, and other structures 300-400mm sub-surface.
Ground Penetrating Radar (GPR) – For the location of metallic and non-metallic pipes, cables and other structures from 2-3m sub-surface; suited to roads, construction sites, and other outdoor sites.
Indoor GPR – For locating 300-400mm sub-surface; suited to building sites and concrete scanning to locate post-tension cables and rebar before concrete cutting or core hole drilling.
Sonde Locators – for the location and depth of non-metallic pipes and cables (and the location of blockages).
Our technicians can accurately mark the location of subsurface infrastructure on site and provide imaging and reports. All you have to do is keep in mind to call us before any of your work starts and we will take care of everything else.
Client Benefits
Using our professional pipe and cable locating services, you will have a safe working environment, since our staff consists of accredited and experienced individuals. Our non-destructive location methods guarantee fast, accurate, and reliable results, as well as reduced risks and costs.
Give Us A Call Today And Schedule Your Cable And Pipe Locating Sydney
You will have a detailed site map with all water, gas, electrical and other utilities that you can use at any time and avoid costly repairs or severe injuries. Save your time and money, ensure that your entire team is perfectly safe, and contact us today to see how we can help you with your next construction or excavation project. 
Let us show you why so many residents and companies have put their trust in us. We have worked on various large and significant projects in this area and we take pride in offering high-quality utility locating services.
Online Pipe has the GPR equipment and expertise to provide fast, accurate and reliable location of underground infrastructure, such as:
Water pipes
Gas pipes
Electrical cables
Telecommunications cables
Hard-to-find sewer lines
Storm water drains
Unused storage tanks
Voids
Concrete rebar and post-tension cables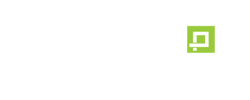 Online Pipe provides reliable and responsive services and quality outcomes
Testimonials
Happy Customers