Online Pipe and Cable Locating Sydney has Vacuum Loading trucks of 5,000 liters and 8,000-liter capacity, offering the ability to remove both liquid and dry products from the site quickly and efficiently.
Of these vehicles, the 8,000-liter truck can remove up to 13.5 tonnes of solid waste and with an articulated boom, it offers the flexibility to reach difficult to access sites. All our vacuum loading trucks are operated by skilled and experienced staff, to ensure safe operating conditions under any circumstances.
We regularly work with clients to remove both liquid and dry waste, including sludge, stormwater, and sewer blockages, slurry, and building site waste. The sites we service include residential and commercial pipes, sewers and grease traps, industrial pits, stormwater drains, culverts, and sites undergoing excavation. Our technicians are trained to work in confined spaces meaning the correct processes and procedures will be followed to comply with OHS requirements.
Client Benefits
Whether it is an emergency or routine maintenance, you can count on our fast and safe; vacuum loading service. Our technicians are able to remove waste from the bottom of lagoons or pits without taking the surface material.
We offer large capacity tanks which means that we will save you time and money because with our loading-trucks more waste can be removed on a single trip. Articulated boom provides greater accessibility, so you can be sure that we can deal with even with inaccessible terrain. Sometimes unexpected issues occur, and you need someone who can act fast. We offer same-day, and we are available 24/7. 
The service we provide complies with OHS and Environmental regulations. In case you need more detailed information about our vacuum loading Sydney we offer or some of the other services we provide, you can get help from our knowledgeable staff at any time. Don't hesitate to give us a call or to contact us through the online form on our website. 
Safe and Cost-Effective Solution
Our modern equipment allows quick and efficient removal of liquid and solid wastes. 
You can be sure that our professional staff will detect the root of the problem, and easily deal with it. Since everything can be done with only one vehicle on-site, it will significantly reduce the costs.
Our Technicians Can Handle Liquid and Solid Waste Hassle-Free
With the latest models of vacuum loading-trucks and experienced staff, you can be sure to efficiently pump, collect and dispose of a large variety of hazardous and non-hazardous waste. 
Our units are equipped with emergency spill kits, so you can be sure that we will be at your service at any time to help you with our efficient vacuum loading Sydney. Our staff is highly-trained and environmentally responsible. 
Call Us and Schedule Your Vacuum Loading Sydney
Contact us for more information regarding the service we provide, and we will give our best to get back to you as soon as possible. Don't risk by trying to deal with wet or dry waste on your own, or by hiring unreliable companies, because you have us to take care of everything at competitive rates. We guarantee that the quality of our services will be above your expectations.
Our Vacuum Loading Services include:
Storm water pits and drains
Gross Pollutant Traps – GPTs
Industrial pit cleaning
Grease traps
Elevator pits
Sewer pits
Culvert cleaning
Filtration cleaning
Drain maintenance
Pick up of products such as wood chips
Removal and disposal of:
Wet and dry waste products removal
Sewage
Concrete slurry
Clay, soils and dirt
Building site waste and rubble
Broken brick and concrete
Liquids of almost any type
Oils and oil waste
Carbon-based materials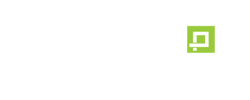 Online Pipe provides reliable and responsive services and quality outcomes
Testimonials
Happy Customers