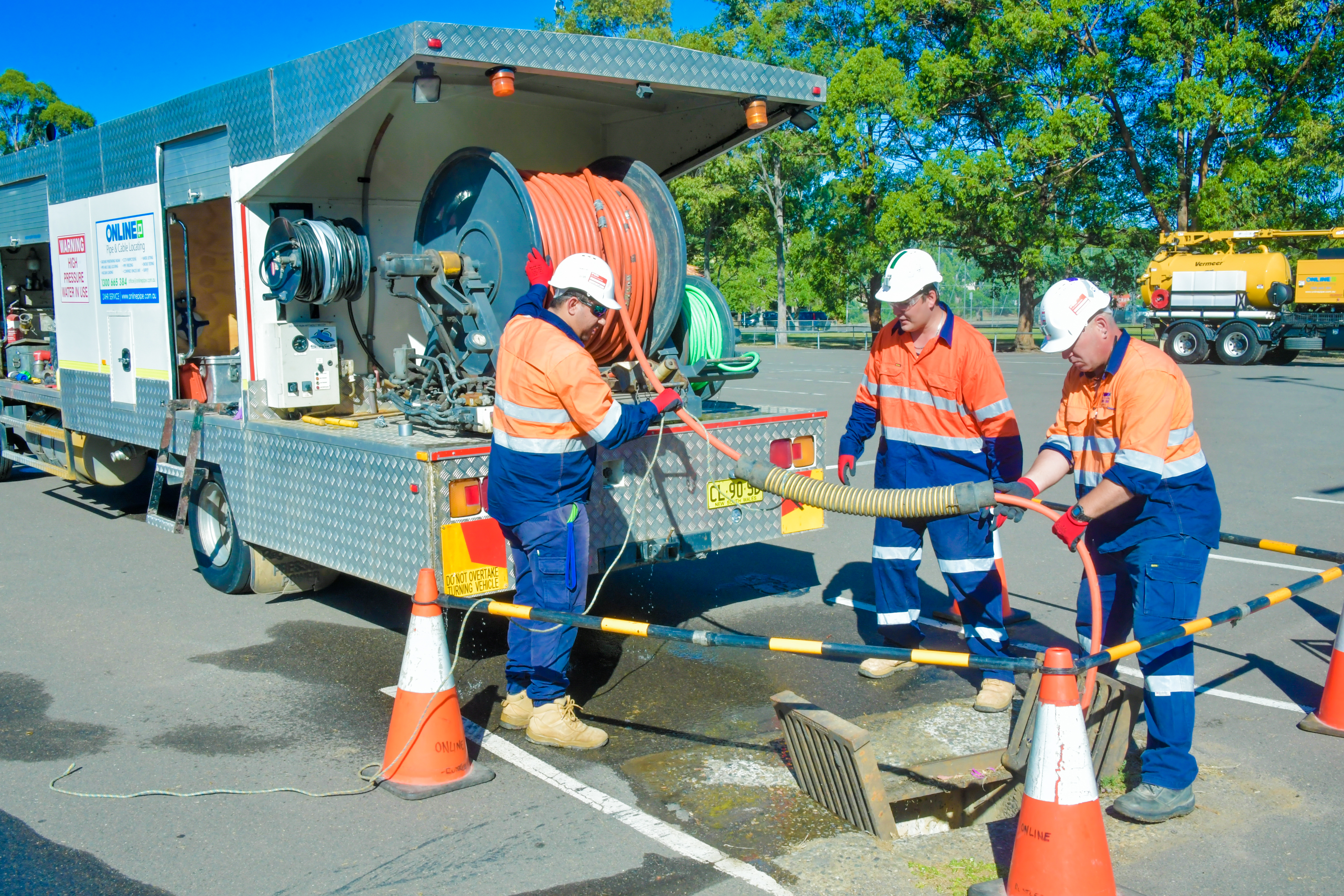 Clear Blocked Drains and Sewers
CCTV inspection
By conducting a CCTV inspection, we can quickly determine the cause of a blockage and the what type of remedial action is required to clear the blockage. Online Pipe & Cable Locating (Online Pipe) has a range of specially developed CCTV cameras, in different sizes, that provide a full colour video inspection service for most pipes.
Clear blocked drains using High Pressure Water Jets
High pressure water jetting is a fast and effective way to clear blocked drains. We have truck-mounted high pressure water jets, portable water jets, and cold and hot water units, providing us with extensive capability to clear blockages caused by tree roots, greasy sludge, litter, and other foreign materials.
Vacuum loading
After unblocking a drain, pipe or sewer, we can remove the debris with our vacuum loading trucks. This prevents the debris from accumulating further down the system and eventually building to form another blockage – and your site is left clean.
Client Benefits
Same-day service; range of equipment to remove almost any blockage; flow is restored; and minimal disruption and inconvenience.
Our services include:
CCTV inspection, water jetting, and Vacuum loading
Clearing blocked drains
Clearing blocked sewers and sewerage systems
Clearing blocked pipes
Clearing blocked storm water pipes and drains
Clearing blocked traps and pits
Clear pipes blocked by invasive tree roots
Clearing blocked gully traps
Testimonials
Happy Customers