Prevention of hazardous occurrences on construction sites involves a lot of pre-planning and precautions. One of the best ways to avoid risks is to make sure you know the exact location of the subsurface utilities on the land where the construction works are about to take place. 
Online Pipe and Cable Locating Sydney provides services of detecting and mapping the positions of all underground infrastructure, such as plumbing system, gas pipes, telecommunication cables and other. 
From hand-held locators to Ground Penetrating Radars (GPR), we can uncover any below surface infrastructure and help you avoid any unwanted accidents that can push back the finishing date of your development works. 
Ensure that your construction is done on time and within your planned budget with the assistance of our team from Online Pipe and Cable Locating Sydney. No matter if your project is a residential, commercial or industrial property, give us a call and our utility locating Sydney will ensure a safe environment for your construction to begin. 
Latest Technology Combined with Expertise
Create a safe environment for your construction workers and make sure that you will stay on budget by avoiding unnecessary additional costs that could've been prevented on time. Contact us and our team of experienced and trained technicians will come and evaluate the ground in no time. Our utility locating Sydney team will provide you with detailed drawings and reports of your construction site. 
We have a vast amount of locators and depending on our clients' needs we will select the ones that are fit for the job. For example, our hand-held locators are ideal for finding out the location of various metallic pipes, cables, and other structures that are 300-400mm sub-surface.
On the other hand, Ground Penetrating Radar (GPR) can help in locating the metallic and non-metallic pipes, electric cables and other structures from 2-3m sub-surface. GPR is more suited for big projects, such as road development and other outdoor construction sites. 
There is also indoor GPR which is great for locating infrastructure that is 300-400mm sub-surface. Indoor GPR is more suited to concrete scanning to locate post-tension cables and rebar before concrete cutting or core hole drilling.
Last but not least are sonde locators. They are used for locating non-metallic pipes and cables and detecting on which depth they are positioned. Sonde locators are also often used for figuring out the location of pipe blockages.
Detecting Blockages in Piping Systems
Regular maintenance of the drains and service pipelines will ensure the longevity of your plumbing system. Our professional service provides the inspection of pipeworks all around Sydney and its neighbourhood. 
With our CCTV cameras, we can detect any blockages and offer you different kinds of solutions depending on your budget and severity of the damage. Taking care of your underground utilities is of great importance since their state can affect your home or office space the most. 
Reacting on time and removing the cause of blockage will prevent much more troublesome incidents in the future. 
24/7 Utility Locating Sydney
Contact us today and our team will get to your construction site in no time. You can rest assured that our technicians know their work and will provide you with top-notch services. 
Prepare a safe ground for your builders and before planning out your development phases, make sure that you are familiar with all characteristics of the building site. 
We are an experienced team of professionals who offer only quality work for affordable prices. We know how important it is for real estate developers all the way to homeowners to know the locations of underground infrastructure before the brand new construction or renovation takes place. 
Reach us now and let's discuss your project.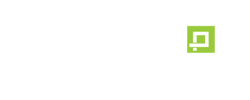 Online Pipe provides reliable and responsive services and quality outcomes
Testimonials
Happy Customers