Sewer Blockage Clearing Sydney
Seasons' changing can negatively affect sewers. Dead leaves, snow melting, higher or lower temperatures – all of that can wreak havoc on your plumbing system and sewer lines. From the unpleasant smell to sewage back up, problems can vary from not serious to hazardous.
Getting rid of sewer blockages can be extremely costly and time-consuming. Mud, sludge, and grease can clog your pipelines and cause considerable damage. 
While you can't really manage the weather, there are some precautions that you can take to prevent other blockages. For example, pouring grease and oil down the toilet or sink is a very bad idea. It is better to pour such liquids into a cup or glass and once they solidify to then dispose of them.
However, if you do experience clogged sewerage, give us a call. We have an experience of over 23 years when it comes to detecting the causes of pipe obstructions and we offer professional sewer blockage clearing Sydney and its neighbourhood. Our team is always available and we can answer your call at any hour of the day. 
Newest Technology for Best Results
An efficient way of preventing expensive repairs is regular upkeep of your plumbing and sewerage system. However, in some cases, even such diligent maintenance cannot stop the sewer lines from becoming blocked.
The first thing our technicians do when assessing the new client's plumbing is to plan out the CCTV inspection. With our wide selection of cameras, we can inspect pipes from just 20mm to 1.2m in diameter.
By examining every nook and cranny of the pipes, we can easily figure out where and what is causing the trouble. In most cases, the problem can be dislodged by water jetting. This is a safe and also highly environmentally friendly procedure. High pressured water aimed at the mud or grease will remove this debris and leave the pipes clean and functioning even better than before. 
Also, we provide hot and cold water, thus depending on the waste we can choose between the water's temperature. Our equipment is suited for all pipes, even those hard to reach. Different nozzles and cleaning heads can easily be attached and dissembled, so we can manage almost any plumbing system and clean it thoroughly.  
Experienced and Knowledgeable Technicians
Our experts dealt with the most common sewer blockages to the more unusual ones. No matter if it is a residential or commercial building, our technicians can tackle any job.
Online Pipe has been present as one of the leaders in this industry for over 23 years and has an incredible list of loyal clients. We doing our utmost to offer the best quality service around and to follow up on the technological improvements in our field. Providing only premium solutions is our most important goal.
We are abiding by our Occupational, Health and Safety system, including all the safety measures that we have installed. We care about our employees as much as about our clients.  
Call Today for Sewer Blockage Clearing Sydney
Reach us on 1300 665 384 and let's discuss your plumbing. If you need a crew to come down and take a look at your sewer line with a CCTV camera, or if you need to get rid of sludge blocking your pipes, we are the team to call. 
Our efficient same-day service is affordable and you can rest assured that we will do the job right the first time. Once we eliminate the main issue, we can do the whole check-up of your plumbing and sewerage system and give you recommendations on how to properly take care of your kitchen, bathroom and toilet plumbing. 
Call Online Pipe right away and we can help you with sewer cleaning in a convenient and cost-efficient way.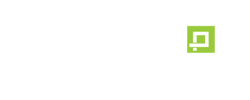 Online Pipe provides reliable and responsive services and quality outcomes
Testimonials
Happy Customers