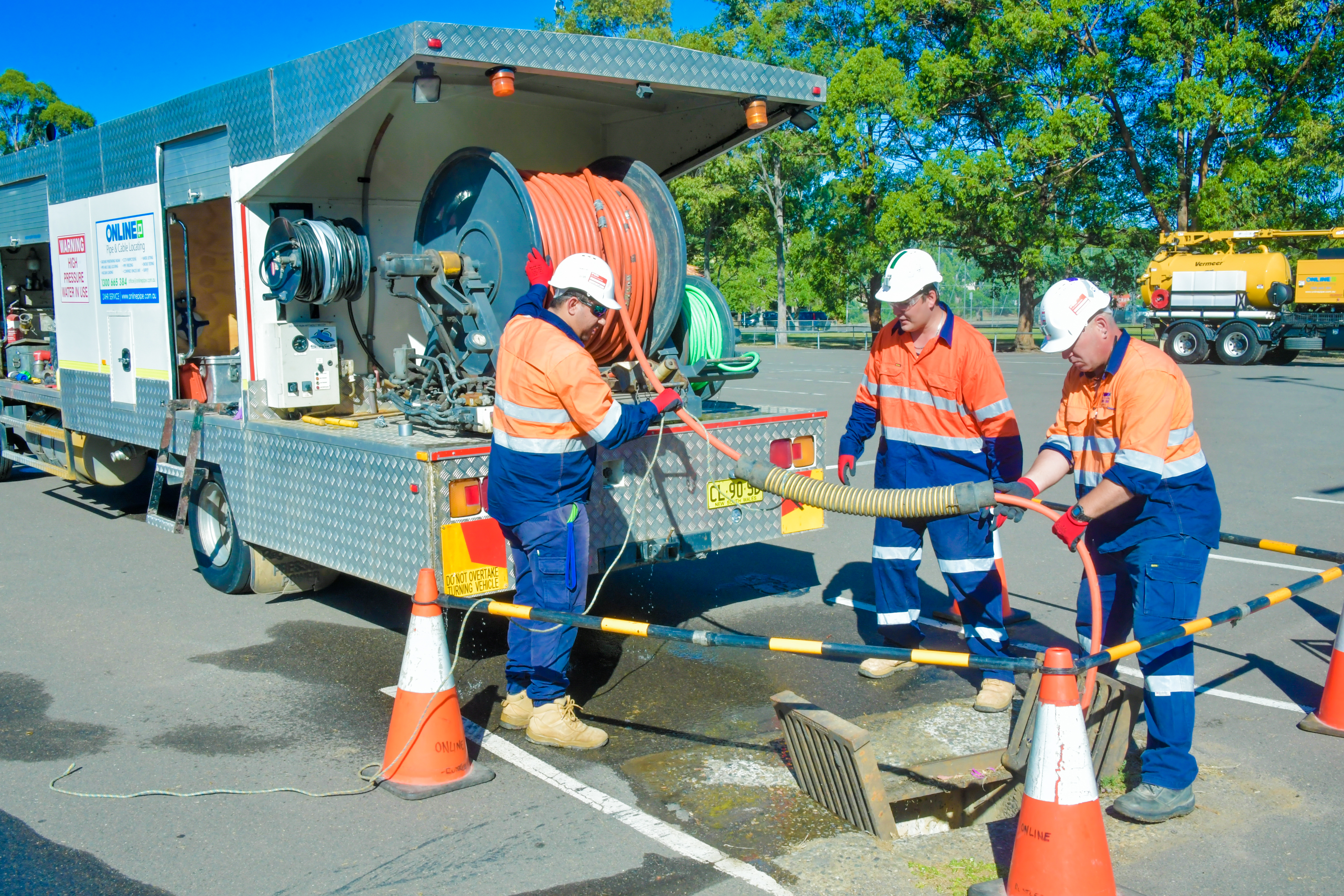 Looking for a drain inspection service who has seen it all?
We have 23 years+ experience when it comes to inspecting drains, and service any location across Sydney metro – as well as the Canberra, Wollongong, Central Coast, Hunter, and Newcastle region. We utilise the latest excavation and clearing technology, as well as leading camera and inspection equipment, to produce cost effective solutions to your problems. CCTV tech helps us to take the guesswork out of locating a blockage, saving you on expensive excavation costs and wasted time.
We guarantee that our highly qualified team will find an answer to all of your plumbing and drainage needs. Our clients include councils, contractors, construction companies, developers, builders and tradespeople.
Besides being industry certified and licensed, we are also fully insured and carry Public Liability cover and Workers Compensation Insurance.
Call today on 1300117137 and let's discuss your Drain Inspection job
Drain Inspection Technology: What We Use
We have the equipment and expertise to get your job done, including a range of industry standard tech:
CCTV
We have a wide range of specially developed cameras that allow us to provide a full colour video inspection service of underground pipes. By conducting a CCTV inspection, we can quickly determine the cause of a blockage and what type of action is required to clear the blockage.
Ground Penetrating Radar (GPR)
This technology is used to provide graphic images of the subsurface (including concrete scanning), underground, or most hidden areas.
Vacuum Loading
This involves emptying and cleaning all types of traps, holes and pits. Online Pipe's mobile tanks that have the storage capacity to hold over 5,000 litres of sludge, storm water, sewer or other waste.
Confined Space Entry
Online Pipe has a team of well-trained technicians with all types of certifications, including working in a confined spaces unit, meaning we can service all types of underground pipe and cable issues.
Water Jetting
Blocked drains can be cleared with the use of high pressure water jets (truck-mounted and portable units). Depending on the scenario, both cold and hot water units can be utilised to clear pipe blockages.
Our Full Range of Services
Besides our drain inspection service we also cover:
Or you can browse our full range of services.
Why Online Pipe: Drain Inspection Services?
Need some reasons why you should choose us for your drain inspection service? We think these are worth knowing:
A larger team means shorter lead times and faster turnaround
24/7 service support means project milestones are achieved
Value is more than price, and means you get access to our expertise, reliability, and quality outcomes
Expertise translates into a quality service, with the job done right the first time
Efficiency means reduced hazards and a safe work site
A larger fleet and more equipment means we can offer a multi-disciplinary service, with the ability to reach any locations
Our customer service is focused on flexibility and working with you to deliver what you asap
Call us today on 1300117137 to discuss your Drain Inspection job!
Testimonials
Happy Customers