Utility companies need their underground assets to be protected.  For construction companies, underground assets represent a potential hazard.  
Ground penetrating radar is just one of the methods Online Pipe & Cable Locating use to determine the precise location and depth of underground assets.  
Here's a link to a video (published by GSSI) titled What is ground penetrating radar (GPR)? And how does it work?  – which will assist in explaining its application in locating underground pipes, cables, rebar, electrical conduit, underground storage tanks, voids, etc.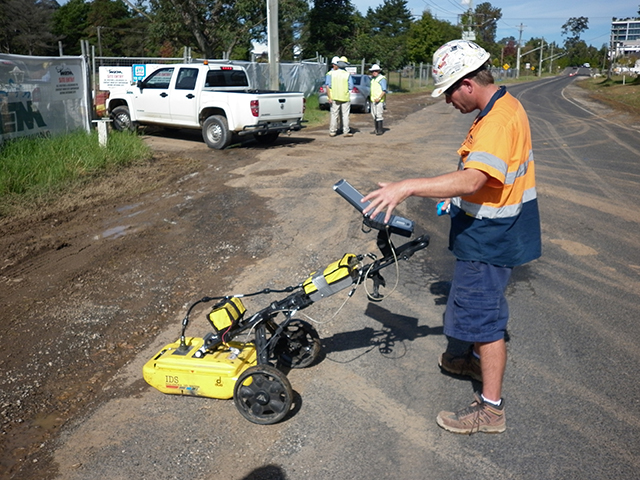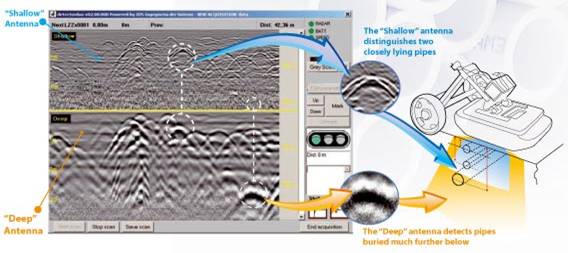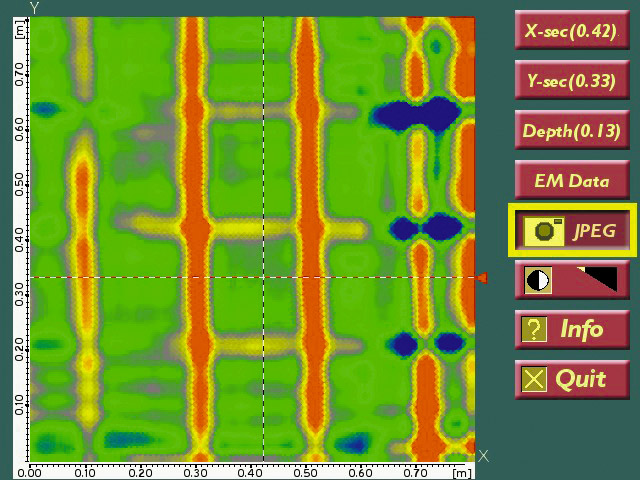 Benefits & Applications
Portable, fast, and precise
Various models to suit site conditions and application – Online Pipe & Cable have GPR devices suitable for depth penetration of 300-400mm up to 2-3m
Locates metallic and non-metallic assets
Concrete scanning for post- and pre-tension cable / conduit / rebar location, enabling core hole drilling and concrete cutting to be done with confidence
Accurate determination of the thickness of concrete slabs
Detection of voids which may present serious hazards for excavation and construction
Position and depth can be marked out on site and visualised in 3D sub-surface image reports
Non-destructive
Ability to scan large areas quickly and accurately
Protect underground assets
Reducing risks and enhancing safety on site while saving costs and downtime.
NB. for the GPR device to work accurately, the surface should be flat / level and dry. Some soil compositions may mean a limited ability to scan.
According to Geophysical Survey Systems, Inc. (2015) "In general, dry sandy soils with little salt content return excellent survey resolution, but heavy clay-based soils are difficult to penetrate with GPR. In some situations, penetration depth may be limited to a few feet or less within clays, whereas pipes residing in sandy soils could be detected at depths up to 30 feet."
In order to provide the most suitable locating service, the Online Pipe & Cable Locating team seeks to understand the customer's needs and the unique requirements of the site and project.
Should you have any questions or require further information, please let us know.